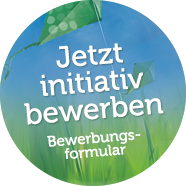 ​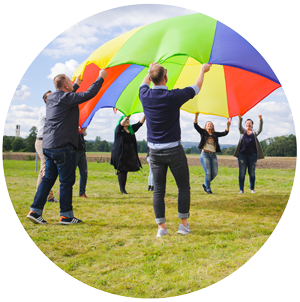 Viele reden von Vorteilen - Wir leben den Loew-Spirit!
Der Loew-Spirit ist mehr als ein Gefühl. Es ist die Grundlage unserer Arbeit und definiert unsere Beziehungen zueinander und zu den Bewohnern. Und ihr werdet ihn von der ersten Minute an spüren!
Familiäre Atmosphäre
Dr. Loew ist ein Familienunternehmen und bleibt es auch.
Eigenverantwortung
Wir lieben flache Hierarchien, fördern Dich und Deine Ideen und machen Dich zum Wegbegleiter unserer Bewohner.

Duz-Kultur


Wir sind uns nah. Wir mögen uns. Daher duzen wir uns auch im Team.
Die Benefits bei Dr. Loew
Flexibler Einsatz
wird belohnt

Auch mal bereit oder neugierig in anderen Einrichtungen von Dr. Loew zu arbeiten?
1. Mobilitätszulage,
2. Spesen,
3. Fahrtkostenzuschuss

Die Dr. Loew-Card

Mehr Netto vom Brutto!
(=Statt versteuertem Urlaubsgeld, entsprechenden Nettobetrag auf Maestro-Karte. Auch Prämien können hierauf ausbezahlt werden)


Betriebliches Vorschlagswesen

Sandra Loew "Best-practice-Preis". Jährlich 2.000 € Gewinnprämie für ausgewählte, innovative, pfiffige, und praxisrelevante Ideen

Willst Du Dich entwickeln?

Fort- und Weiterbildung in Voll und Teilzeit mit Arbeitgeberunterstützung
(=wir zahlen Teile der kostenpflichtigen Fort- und Weiterbildungen. Teilweise auch komplett)


Mitarbeiter
gesucht!

Komm ins Team! Wir bieten einen sicheren Arbeitsplatz, Willkommensgeschenk, ein vielfältiges Fortbildungsangebot, Supervision sowie Coaching mit entsprechender Freistellung und vieles mehr

Die Gesundheit unserer Mitarbeiter ist das höchste Gut!

Psychische Gesundheit: Supervision, Gruppen und/oder Einzelcoaching. Physische Gesundheit: betriebl. Gesundheitsmanagement in Zusammenarbeit mit der AOK, individuelle Altersregelungen, familienfreundliche Dienstplangestaltung

Ein Riesenfächer an Mitarbeiteraktionen

Einführungstage, Absolvententage, Betriebsausflüge, jahreszeitliche Feste, Inklusionsfeste, Faschingsfeiern, Sport-und Spielefeste

Betriebliche Zusatzleistungen

VWL, Direktversicherung, Pensionskasse, 13. Monatsgehalt, Urlaubsgeld, Jubiläumszahlungen alle 5 Jahre, Incentives, Gutscheine, Dr. Loew-Kleidung, Aufmerksamkeit zu besonderen Anlässen (Geburt eines Kindes, Hochzeit)

Spezialkonditionen der Commerzbank

Profitiert von attraktiven Spezialkonditionen (z.B. Girokonto ohne Kontoführungsgebühr & MasterCard mit kostenloser Kreditkarte) die wir auf Firmenebene mit der Commerzbank verhandelt haben

Sparen beim Onlineshopping

Auf der Website unseres Kooperationspartners stehen euch exklusive Mitarbeiterrabatte zur Verfügung
<
>

​Sie können sich die Vorteile in der Arbeit bei Dr. Loew auch als Handout downloaden: Download (PDF)
Unser Unternehmen wächst.
Dr. Loew blickt auf eine erfolgreiche Geschichte zurück. Das Unternehmen ist stabil gewachsen und ein fairer, sicherer und zukunftsweisender Arbeitgeber. Und mit Euch wollen wir diese Geschichte weiterschreiben.
Standorte in ganz Bayern
Unsere Häuser sind im ganzen Bundesland verteilt – und geben Euch die Chance auf viele spannende Arbeitsplätze.
Fachliche Vielfalt
Egal ob Ihr Menschen mit psychischer Erkrankung oder geistiger Behinderung, Jugendliche mit Hilfebedarf oder Senioren auf ihrem Weg begleitet: Bei uns findet jeder einen spannenden Tätigkeitsbereich.
Stabilität
Wir gehören zu den herausragenden Unternehmen in Deutschland. (Entrepreneur of The Year. Finalist 2013. Ernst + Young)

Attraktivität


Dr. Loew hat ein jüngeres Durchschnittsalter als vergleichbare Träger.


​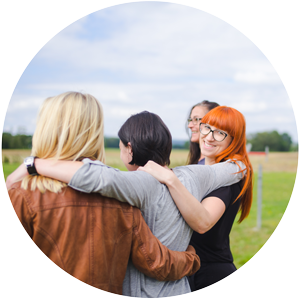 ​

​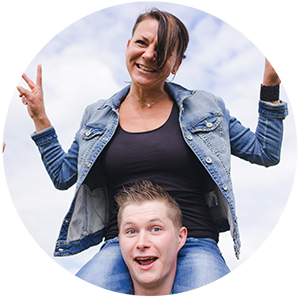 ​
Wir suchen...
frischen Wind mit Feingefühl für bestehende Strukturen. Und da wir eine Familie sind, nehmen wir das Motto: "Komm wie du bist, du gehörst dazu!" sehr ernst. Wir vertrauen in Eure Fähigkeiten als Kollegen und Eigenschaften als Individuen.
Know-how
Komm mit einer einschlägigen pädagogischen oder pflegerischen Fachausbildung oder bilde Dich bei uns zur Fachkraft fort!

Lebenserfahrung


Wir suchen MitarbeiterInnen mit Charakter. Empathie, Leidenschaft, Offenheit: das zählt bei uns doppelt.

Loyalität


Wie das eben in einer Familie so ist – sie hat einen ganz besonderen Stellenwert.

Fans


Wir sind Fans unseres Unternehmens. Und wir wollen, dass Ihr das auch werdet.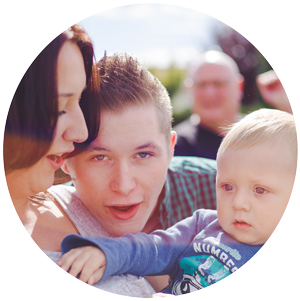 Das bietet Dr. Loew darüber hinaus
Professionelle Einarbeitung und Entwicklung von Fach- und Führungskräften
Unterschiedliche Voll-und Teilzeitmodelle
Flexible Gestaltung der Arbeitsstundenanzahl - individuelle und familienorientierte Vereinbarungen sind gut umsetzbar
Unbefristete Arbeitsverträge
Beschäftigungsmöglichkeit für Konfessionslose
29 Tage Urlaub und geregelte Arbeitszeiten